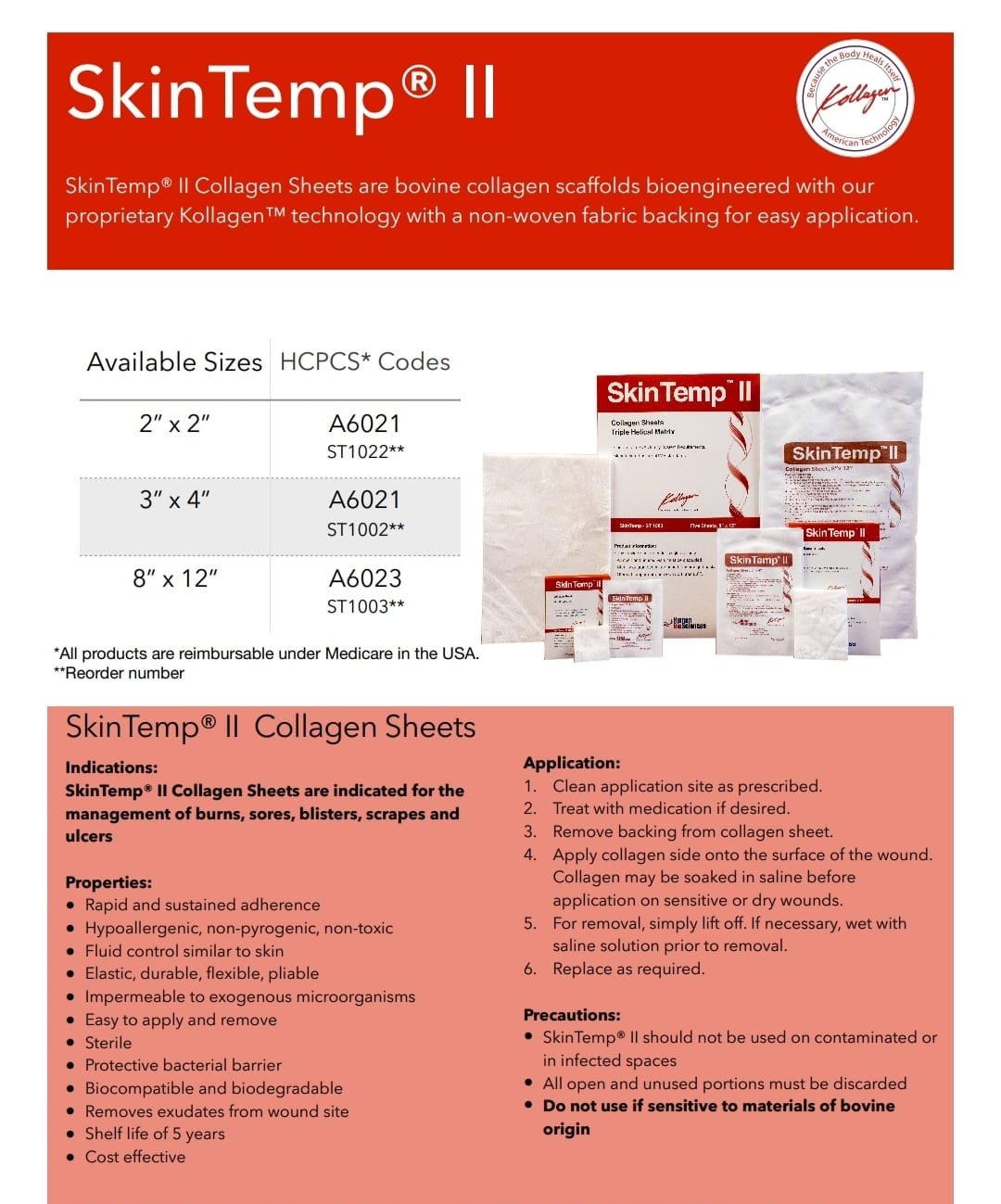 US Based HBS plans to launch its wound Care products in India with exclusive distribution channels
New Delhi- 31th March

The USA based Human Biosciences Inc (HBS) plans to launch two of its wound care management products Medifil and Skin Temp in India soon. The global biotechnology giant will introduce two of its highly demanded products with exclusive marketing and distribution channels.
The wound care management products of HBShave a huge market share in its category in India. The company has already set up a manufacturing unit in Ahmedabad and plans to increase the volume of production of these products. Speaking on the future roadmap of the company, HBI's founder Dr Manoj Jain said, "Our mission at HBS is to provide customers with healthcare products of high quality at an affordable price. We are planning to set up more manufacturing units in India to increase production and expand our reach so that more people can avail the benefits of these products."
Collagen products have reconstructive properties and are meant for wound care management. Medifil and Skin Temp, considered more effecting as it helps to stop the bleeding immediately by providing faster and better wound healing.
Facts & Data India is home to 77 million diabetics, second highest in the world. In low and middle income countries, 79 per cent of adults with diabetes are found. Approximately 463 million people (these adults were 20-79 years old) have developed diabetes; this will rise to 700 million by 2045. In 2019 at least $760 billion was spent for diabetes alone in India, which was 10 percent of total adult expenditure.
One in every six people with diabetes in the world is from India. The numbers place the country among the top 10 countries for people with diabetes. India is ranked number two with an estimated 77 million diabetic people. China leads the list with over 116 million diabetics.
There are an estimated seven million burn injuries are being reported in India annually, of which 700,000 require hospital admission and 140,000 are fatal cases. According to the National Burns Programme, 91,000 among these deaths are women; a figure higher than that for maternal mortality.
Company & productHuman Biosciences, Inc. is a global biotechnology company, specializing in collagen based products for wound care management. HBS was established in the year 1989 and develops, manufactures, and distributes its products worldwide. HBS manufactures its collagen based products using a proprietary technology that keeps the triple helical structure of collagen intact to maintain its physical as well as biological properties.
HBS is based in the United States of America with offices in Europe and India. HBS has a state of the art manufacturing facility in Maryland USA and Ahmedabad, India.Collagen products have reconstructive properties and are meant for wound care management. Medifil and Skin Temp, considered more effective as it helps to stop the bleeding immediately by providing faster and better wound healing.
In addition, it has better aesthetic value as it heals without leaving any scar formation. Medifil and Skin Temp are specifically useful in repairing wounds during plastic and burns surgery, general surgery, orthopaedic surgery and gynaecological surgery and is particularly beneficial for diabetic amputations due to its faster healing properties. Medifil is available in an absorbable Collagen based granule and Skin Temp in an absorbable Collagen based patch.
HBS is into manufacturing and marketing therapeutic products as per WHO-GMP guidelines.
Market TrendsThe market in emerging economies is driven by rapid growth in medical tourism. For instance, according to India Brand Equity Foundation's January 2019 release, the estimated Foreign Tourist Arrivals (FTAs) in India on medical purpose during the years 2015, 2016, and 2017 were 233918, 427014 and 495056 respectively.
Epidermal growth factor is effective in the treatment of diabetic foot ulcers. For instance, in July 2019, researchers at University of Debrecen (Hungary) and Thach University of Medicine (Vietnam) reported positive results for the use of recombinant human epidermal growth factor in the treatment of diabetics. India needs to pause and re-evaluate its strategy to combat diabetes.
Growing numbersIn India, burn cases are increasing in summer. The country should also be ready to offer treatment options, at least basic care for all who are living with diabetes, and provide for the treatment of various complications, and that is likely to be a massive challenge in future. Also during summer in India surgery and wound related cases increase.
For Box Human BioSciences (HBS) Inc. is a specialty biotechnology company, focused on the use of collagen in wound care management. HBS is an integral developer, manufacturer, and seller of advance wound care products in the form of dressings and particles, popularly known as SkinTemp™ II Dressings and Medifil™ II Particles worldwide. The headquarters and main production facility is located in Gaithersburg, Maryland. It is FDA-compliant and ISO 13485 certified. HBS is in the process of obtaining the quality assurance mark- "Conformité Européenne"(CE Mark). For use and management of burns, scrapes, sores, ulcers, acute and chronic wounds, superficial, partial and full thickness wounds, infected and non-infected wounds, and minimal to heavily exudating wounds. The HBS products are popular for easy application and product compatibility with topical agents and or dressings.
Subscibe Latest News
SUBSCRIBE US TO GET NEWS IN MAILBOX